After braving the many slopes you have to walk up and down in the Scottish capital, you will surely work up an appetite! Although there is a common stereotype that Scotland eats badly, I'd like to debunk this myth a bit. In my article about the best places to eat in Stirling, I described some classic Scottish dishes, like haggis, so this time I'll introduce some other products, from the land and sea.
The centre of Edinburgh has two restaurants specialising in mussels. But the kitchens of Scottish restaurants are not only filled with mussels: oysters, salmon, crab, scallops and much more can also be found here. While you can enjoy this fresh, local produce in almost any corner of Scotland, the VisitScotland team has compiled their picks for the 12 best seafood sthacks in the country.
Scotch pie, a type of meat pie, is another of the delicacies that can be tried in Scotland. This is usually a stew of beef, lamb or another meat, protected by a hot water pastry. I say "protected" because originally the pastry was only used as a case for baking the meat in, but eventually, people realised that the pastry was worth eating too! Pies aren't just made with meat, but can also be filled with many other ingredients - even macaroni! With so many options, in order to find the best in the world, the Scots created "The World Championship Scotch Pie Awards" in 1999, which chooses the best pies across 11 different categories. Dare to try some of these Scotch pies in the city's restaurants!
After this master class on Scottish gastronomy, it's time to taste them for yourself, sampling the flavours and smells of these dishes, to verify that the Scots do indeed eat well!
If you want to eat quality Scottish food at a good price, this is the place to go. This family-run restaurant has earned a great reputation for its traditional Scottish cuisine and its high-quality ingredients. In addition, all the produce it uses comes from the country, whether the sea or the land. It currently has two stores in Edinburgh and one in Aberdeen. For me, this is without a doubt one of the places you can't miss on your visit to Edinburgh, serving the best traditional Scottish food in the Old Town.
Address: 10-14 Victoria St, Edinburgh EH1 2HG
Address: 29 Waterloo Pl, Edinburgh EH1 3BQ
Address: 50 Chapel St, Aberdeen AB10 1SN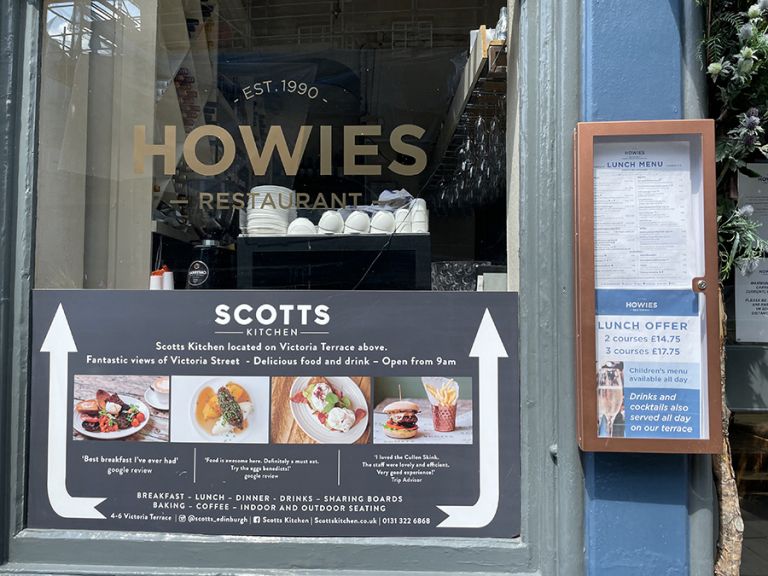 This is a traditional Scottish pub steeped in history where you can taste some of the country's most iconic dishes, including haggis. This pub is centrally located on the Royal Mile, with the kitchen open until 9.00 pm, followed by live music every day from 10.00 pm. I also recommend their Scottish breakfast! One of the best pubs on The Royal Mile.
Address: 127 High St, Edinburgh EH1 1SG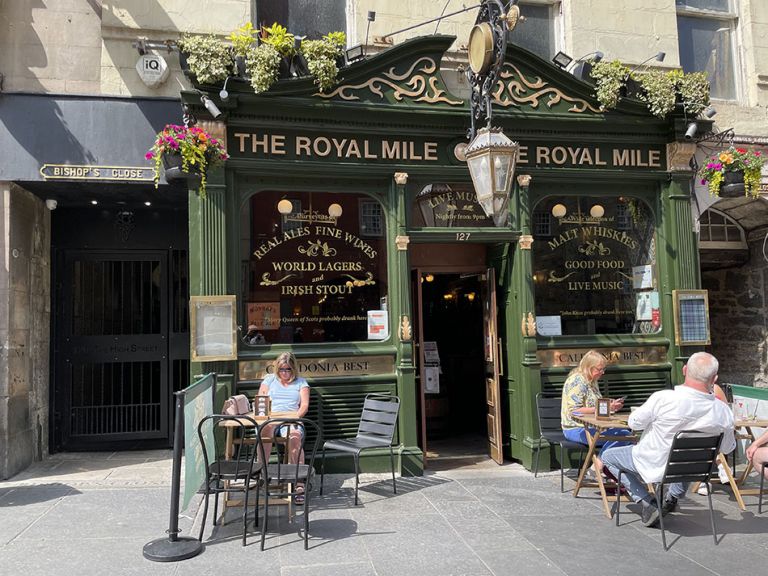 Attached to the Royal Mile Tavern, this is another traditional, historic pub on the Royal Mile, which opened at the beginning of the 19th century. If you do choose to go in, you will be instantly hooked, thanks to its excellent selection of craft beers, whisky and gin; as well as being a restaurant with an extensive menu of traditional food, from Scottish breakfasts to the classic Scotch pies. This is a place I always like to take visitors to the city.
Address: 131-133 High Street, Edinburgh, EH1 1SG
If you want to surprise a loved one, don't hesitate to take them to this place. It's one of the most spectacular bars and restaurants in Edinburgh's New Town, where the only thing missing from the atmosphere is James Bond himself entering to order a martini (shaken, not stirred). You can have almost anything, from infusions in the coffee room, to drinks and dinner (I recommend booking for the latter). And although it sounds strange at first, you simply must visit its luxurious bathrooms on the far right, next to the dining area.
Address: 14 George St, Edinburgh EH2 2PF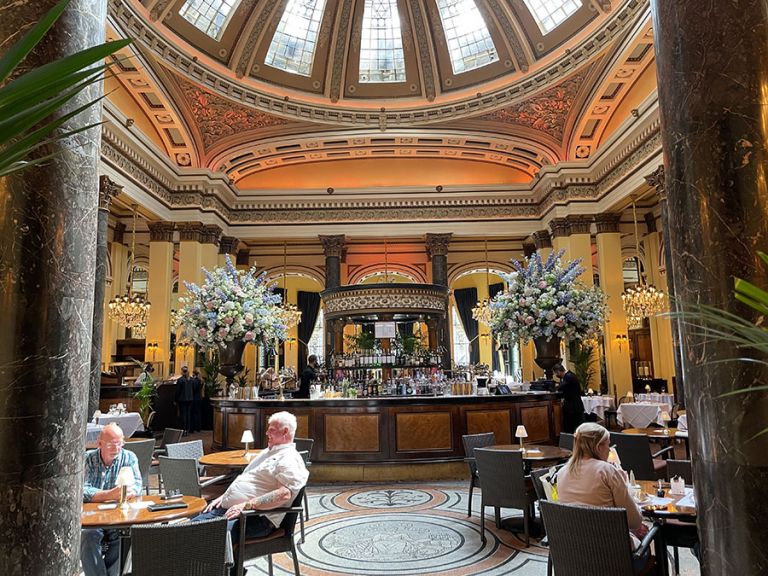 This is one of the best restaurants in Edinburgh to taste seafood, especially mussels and seafood chowder, which is a cream of potatoes, fish and seafood that won't disappoint. 75% of its mussels come from Scotland, and the remaining 25% from nearby Ireland and England. And if you like oysters they have quite affordable prices for them too! Accompany these dishes with any of the wines from their extensive menu. Without a doubt, one of the best restaurants to visit in the Old Town.
Address: 61-65 Rose St, Edinburgh EH2 2NH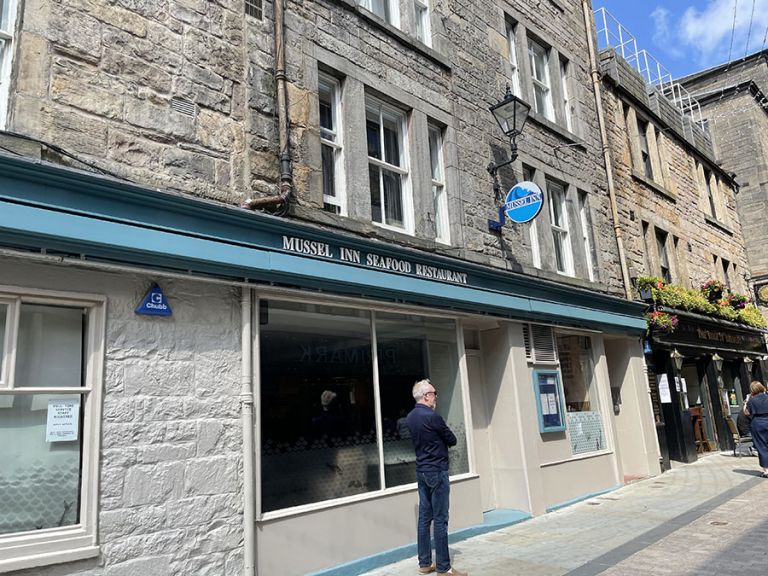 This restaurant, specialising in seafood, opened in 2005, and thanks to the quality of its dishes, it has become famous both among visitors and locals alike. It has a very affordable lunch menu, served from Monday to Thursday, between 11:30 am and 3:00 pm, and Friday to Sunday from 11:30 am to 4:00 pm. This is one of the most popular choices in the Old Town.
Address: 110 Grassmarket, W Bow, Edinburgh EH1 2HH
One of the most romantic restaurants in Edinburgh, this is a great place to invite that special person. It's unlike anywhere else in the city and has views of one of the most iconic streets of Edinburgh, Victoria Street. To dine in this quality restaurant, which uses local, Scottish produce, reservations are highly recommended.
Address: 30 Victoria St, Edinburgh EH1 2JW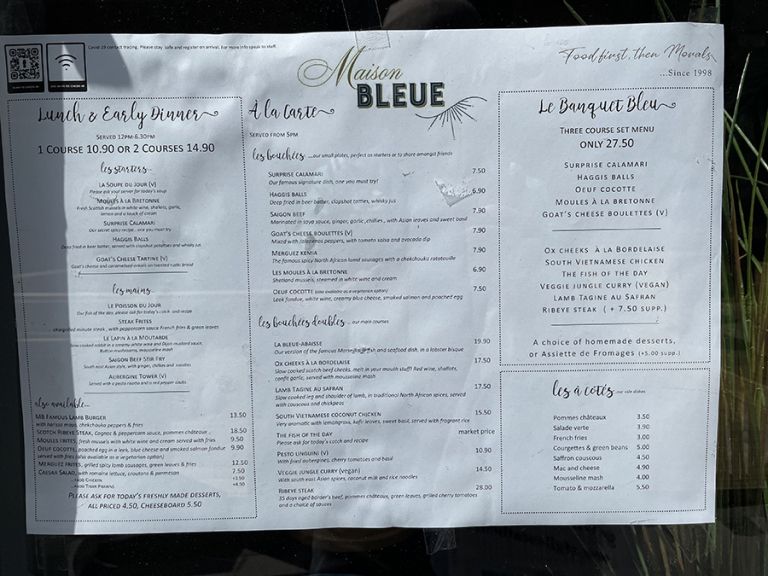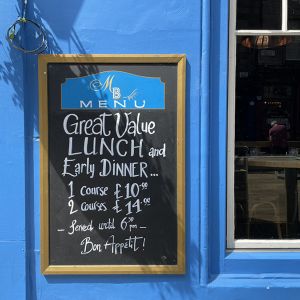 I'll never get tired of saying it, but one of the most important inventions in Scotland, after whisky and kilts, is Oink where you'll find the "best pulled pork sandwich you'll ever try". Alan Marshall and Sandy Pate are two farmers from the south of Scotland (the Borders region), where they raise pigs and sheep, feeding them exclusively with natural products. It was in 2001 that they came up with the brilliant idea of ​​bringing their products to the capital of Scotland, Edinburgh. In the window display of each of its three venues, you will see the roast pig of the day, used for the pulled pork sandwiches, which are simply poetry for the palate. You can't leave Edinburgh without trying it!
Address: 34 Victoria St, Edinburgh EH1 2JW
Address: 38 Hanover St, Edinburgh EH2 2DR
Address: 82 Canongate, Edinburgh EH8 8BZ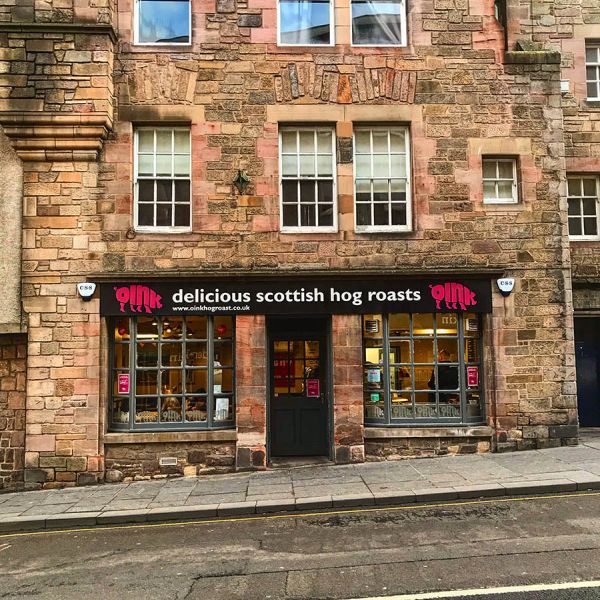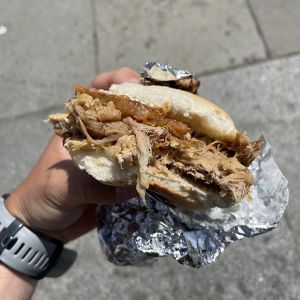 With a menu full of vegetarian and vegan options, this small restaurant specialises in healthy and organic food. It's great value for money, and among the best of the best establishments in the Old Town, located on Victoria Street not far from Oink (ideal for vegetarians travelling in the company of meat-eaters!). Their natural juices will enchant you, and it's a great option for breakfast or lunch (it closes at 6:00 pm).
Address: 103-105 W Bow, Edinburgh EH1 2JP
Address: 94A Fountainbridge, Edinburgh EH3 9QA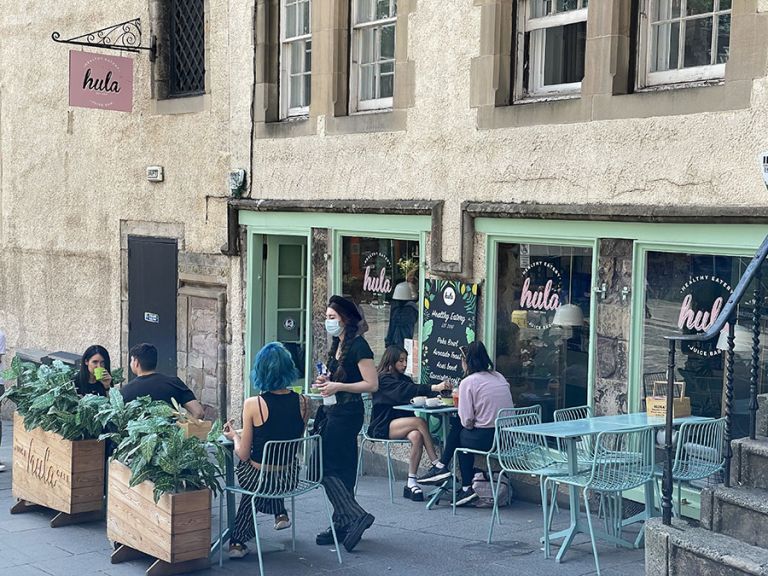 This is the perfect place to have a classic afternoon tea, with pastries or their irresistible carrot cake, served by their charming staff in a setting straight out of a novel.
Address: 69 Canongate, Edinburgh EH8 8BS