In recent years, young people have also been going to church a lot: and no, they aren't going to confess their sins! A lot of great work has been done to transform old, disused churches into thriving, local pubs with live music, such as Stramash or Frankensteins, to name two of the most popular.
The average price of a pint is around £5 and a whisky is around £6, although of course, you'll always find some that cost more or less than that. This is just an average, so that you can go prepared and know what awaits your wallet. By the way, the nightclubs here close at 3 in the morning, so you can plan your night accordingly!
So, here is a selection of 12 of the best bars and pubs in the city. Originally there were going to be 10, but when I started asking my friends, there were too many suggestions!
Albannach is the Gaelic word for Scots. If you want to try the best whiskies in the world, you will find more than 320 different types in this traditional Scottish pub. It is one of the best whisky bars in the city. Though please don't drink it all; leave some for the rest of us!
Address: 197 High St, Edinburgh EH1 1PE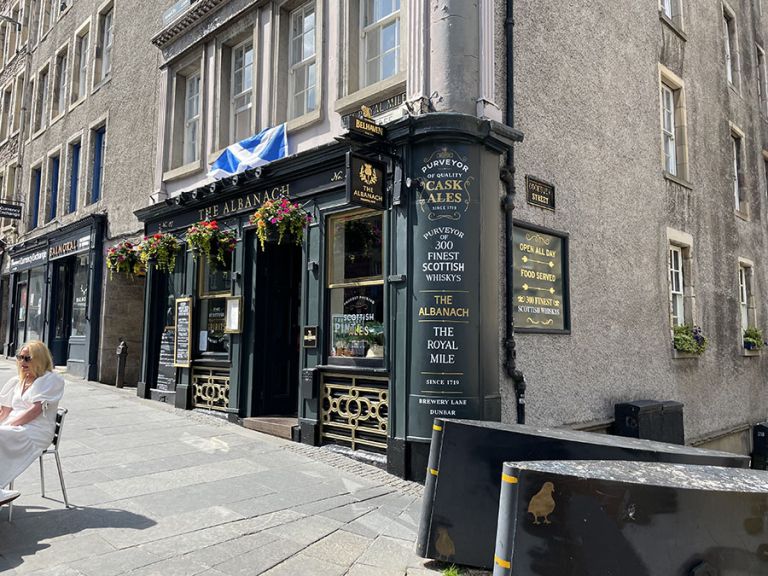 A former church built in 1859, now converted into a pub. There is no choir singing to God anymore: instead you can find live music of all varieties every night until 3am. With two floors, it has a capacity of 900 people, where both locals and tourists meet and mingle, in the most lively of atmospheres. Also, every Wednesday from 10pm to 12am, you can take part in traditional Scottish ceilidh dancing (free admission).
They also serve food and the kitchen closes at 11:45pm!
Address: 207 Cowgate, Old Town, Edinburgh EH1 1JQ
A pub with more than 200 years of history, and the best place to go if you want to listen to live folk music played by locals, while you drink one of their whiskies or beers.
During the 1960s, the pub was owned by Alan Anderson, a retired Heart of Midlothian football player, who helped give the pub the great reputation it has today.
This pub is also featured in a novel by Ian Rankin, Set in Darkness. Rankin is a Scottish writer who became famous from his Inspector Regus novel series.
Address: 1 Infirmary Street, Edinburgh, EH1 1LT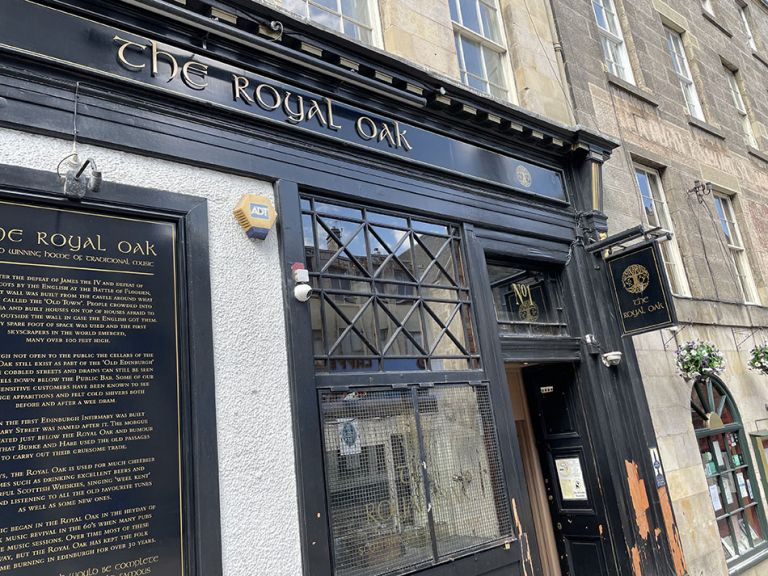 Two Scottish traditions come together in this pub: whisky and folk music. With over 120 different whiskies, it has long since been one of my personal favourites in Edinburgh. It is located on Rose Street, the first pedestrian street in Scotland, full of charm and plenty more pubs to visit!
Address: 168 Rose St, Edinburgh EH2 4BA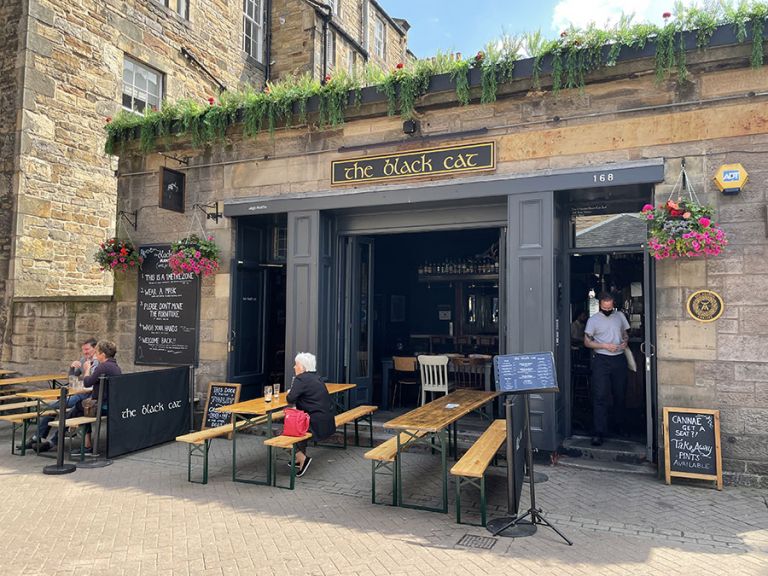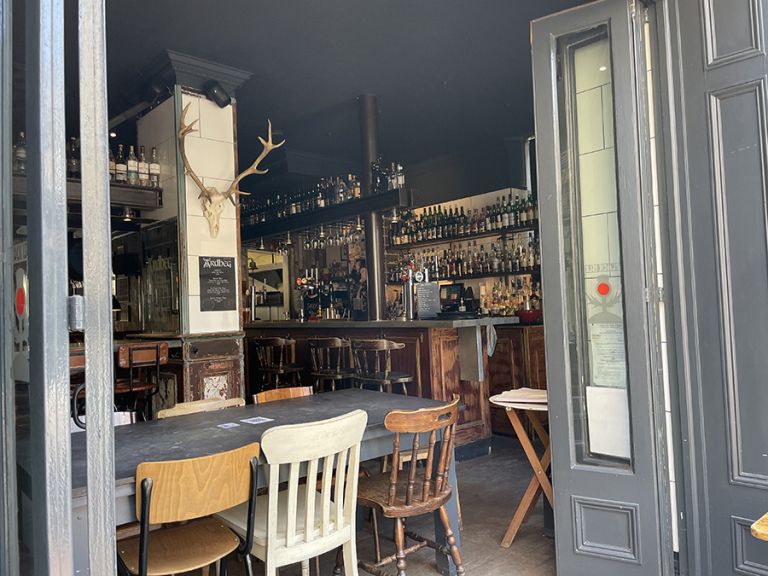 If you have time, I definitely recommend going to this pub. Legend has it that since 1360, The Sheep Heid has been serving thirsty customers, including Mary Queen of Scots, which would make it the oldest pub in Scotland. In the centuries since then, it has remained famous enough for Queen Elizabeth II to visit, and is chock-full of trinkets that lend truth to its long history. The pub may be old-fashioned, but the drink selection is thoroughly modern, with a full range of gins, beers and whiskies, as well as snacks.
Address: 43-45 The Causeway, Edinburgh EH15 3QA
Founded in 1516, this is believed to be one of the oldest pubs in the city. It is located in the Grassmarket, and is also thought to be one of the city's many haunted pubs. It has live music every day starting at 9pm, as well as very good beer and a menu of more than 50 whiskies, making it a favoured place for tourists to visit.
Address: 34 Grassmarket, Edinburgh EH1 2JU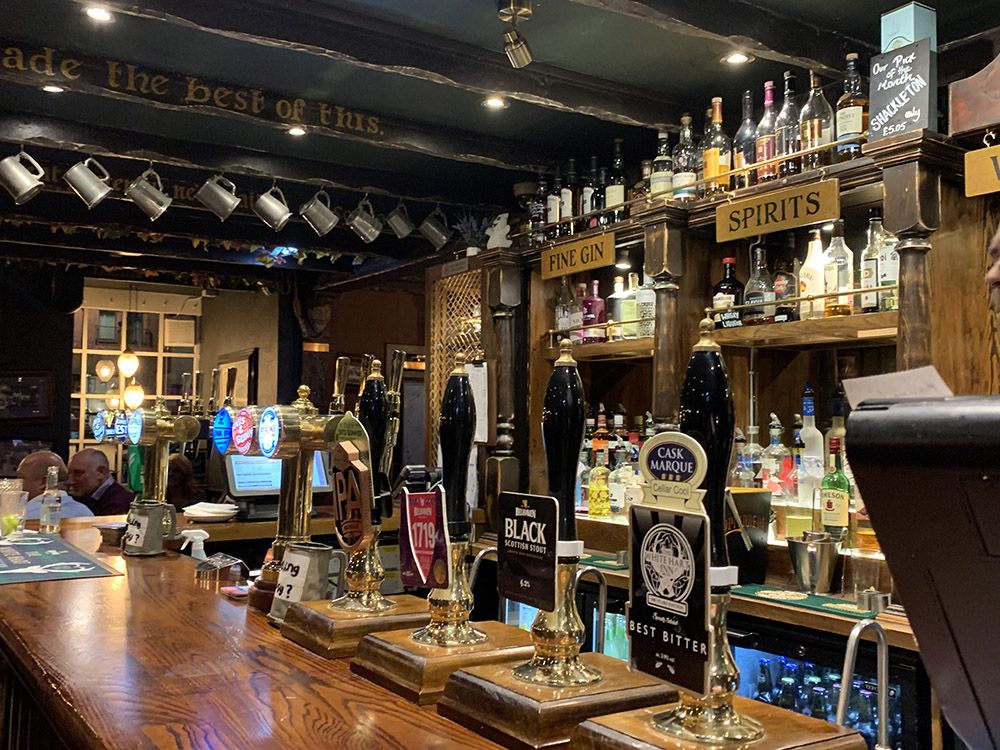 Every inch of the walls and ceiling is covered with signs, tickets, lamps, musical instruments... you can't help but keep looking to see what else you will find! But the most fascinating part of this pub is the story behind his name: Dirty Dick was a street cleaner, at a time when the roads were always covered with horse manure. Dick had a bad relationship with his family, and so led a lonely life, but was content with his work as a cleaner. Despite his filthy appearance, Dick rarely had to pay for his pints or whiskies after finishing his day's work, as he was a great storyteller and could entertain all the patrons in the bar. Sadly, Dick died not knowing that he had inherited a fortune from his family!
Address:159 Rose St, Edinburgh EH2 4LS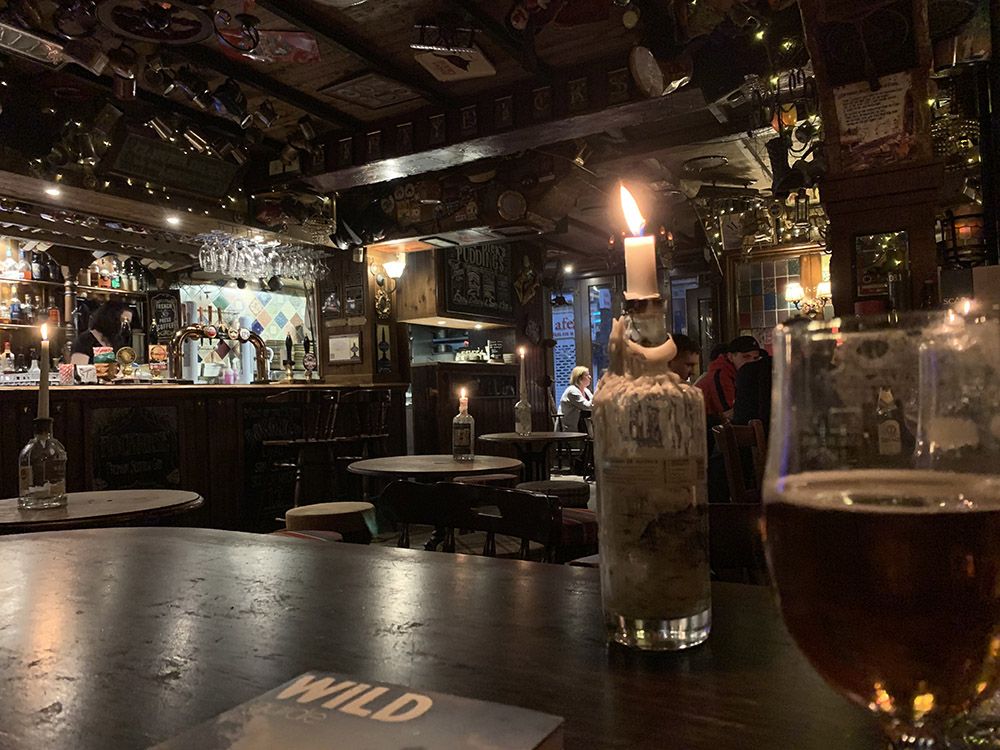 This pub has been included on my list because it's a sports bar! Here they broadcast every game of rugby, curling, darts, and whatever other sport you want; but in particular, they show football from leagues all over the world, perfect for if your home team is playing a match while you're on holiday!
Address: Niddry St, Edinburgh EH1 1LG
This is one of the most stately bars in the New Town, opened in 1863. This Victorian bar is a favourite of the locals, so don't go too late because after 5pm it's always packed and hard to find a seat! As well as drinks, you can also have food here and they specialise in seafood. This bar is a hidden gem that you won't want to leave once you discover it!
Address: 19 W Register St, Edinburgh EH2 2AA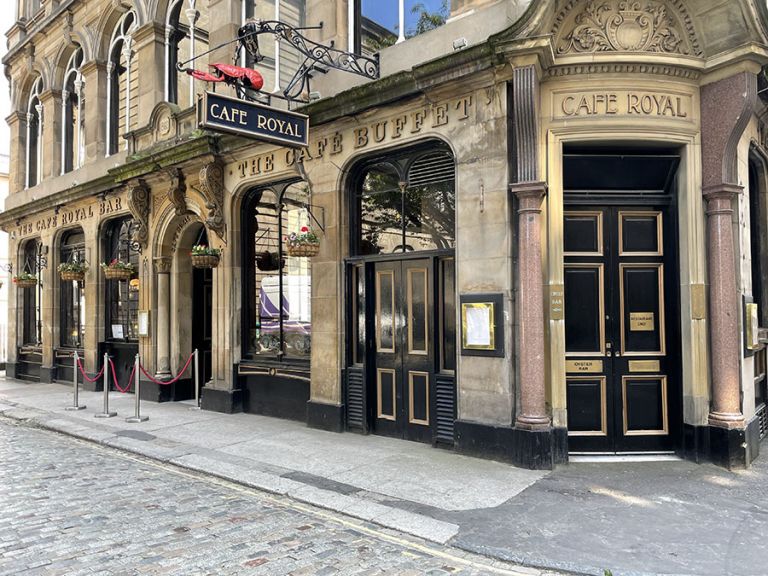 Considered one of the best city centre bars, Voodoo Rooms sits directly above Cafe Royal. In 2008, it was awarded Scotland's Best Cocktail Bar by the Scottish Licensed Trade News Awards, and one of the most stylish bars in Scotland by the Scottish Style Awards. A very elegant bar and another one of my personal favourites!
Address: 19a W Register St, Edinburgh EH2 2AA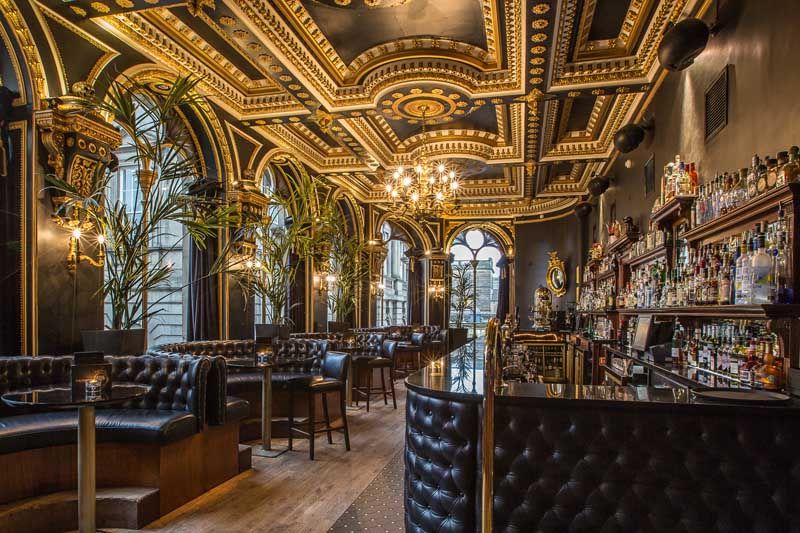 As its name suggests, The Jazz Bar has the best resident jazz, funk and blues bands in the city, ideal for an evening of live music. I also recommend it for the atmosphere; it's not that big and fills up quickly, but without becoming too packed (so you're not going to be elbowing each other all night!). You can stand and dance, or sit at tables just two metres from the stage. Admission is usually between £3 and £5.
Address: 1a Chambers St, Edinburgh EH1 1HR
This claims to be the most haunted pub in the whole city! Half of the premises occupies part of the Vaults under the South Bridge, which was the hideaway of criminals and the black market for corpses being sold to the medical school. During the work to convert it into a pub, local workers said they saw spirits and lost souls in this underground labyrinth, which today functions as a concert venue and movie theatre, hosting DJ nights, comedy events and alternative music. Keep an eye on your beer, in case the ghosts try to take it for themselves! Open every day until 3am.
Address: 29-35 Niddry St, Edinburgh EH1 1LG
It's said here that if you don't remember what happened the night before, it must have been a good night out. Personally, I hope you don't quite get to that point, because exploring the city with a hangover the next day won't be the best experience. Instead, please enjoy your night in Edinburgh, and raise a glass of whisky to the wonderful Scottish capital!